A Journal of Joy: Things that make my heart smile…
By Barbara Dahlgren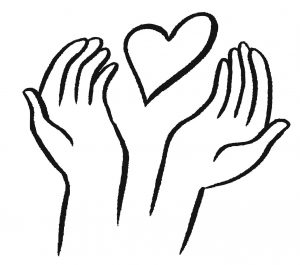 When our church started allowing contemporary Christian worship music, it seemed to inspire a more demonstrative form of worship. Although our church had never forbidden raising holy hands in worship, we certainly had not encouraged it. Now we wanted people to respond the way their hearts felt led by the Holy Spirit.
As one of the worship leaders, I've always found it interesting to see our congregation sing together. Worship is a corporate activity at church, but it also an individual one. I had long ago learned that what touches one person's heart during worship does not necessarily touch another's. I remember sitting in church while another worship leader led some of the most boring songs imaginable – at least I thought they were. However, two rows ahead of me was a lady so moved by the worship that she was crying.
As a worship leader, it could be discouraging to look out at a congregation who didn't appear to be responding the way I wanted – especially with certain songs. Some might be lifting holy hands above, but many did not. They appeared to be disinterested but, oddly enough, they would be the very ones to come up after church and tell me how much the music meant to them.
I was puzzled. Then I thought of a Christian principle I could apply to this situation. God looks on the heart, not the outward appearance (1 Samuel 16:7). Just because these people didn't appear to be wholeheartedly worshipping didn't mean they weren't. I knew most of these people and you couldn't find more love-filled, dedicated servants of God. God looked at their hearts and that's what I needed to do.
After that, when I led worship I would visualize each person's heart having little hands reaching up to God. I called them "heart-hands." No longer did it matter to me if people were clapping to the music, lifting physical hands, or swaying back and forth. I could see their "heart-hands" reaching up to give God glory and praise. This gave me joy!
Only God knows a person's heart (I Kings 8:39). Only God knows a heart's intent (1 Chronicles 28:9). For me to evaluate someone based on appearance is folly. God looks at my heart and I must look at the heart of others.
*****
Lord, help me to look at people the way You do. Where I might see a beggar I want to avoid or an old woman taking too much time in the fast checkout lane, You see someone who needs my compassion or patience. Create in me a heart that does not turn away. Give me the vision to see others through Your loving eyes.